Promix-SM490
Electromechanical lock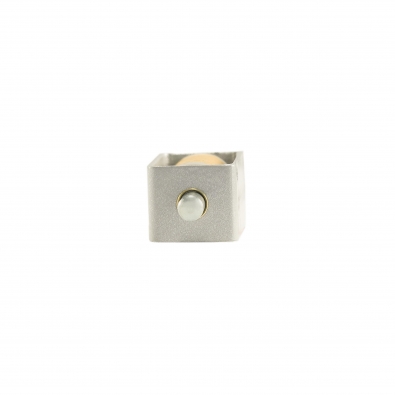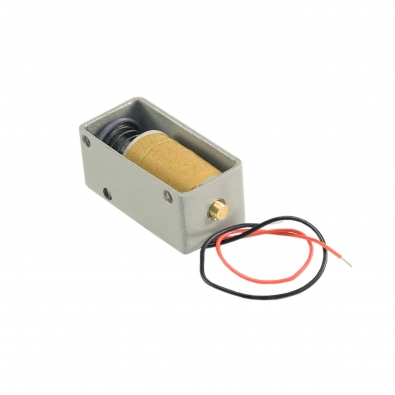 Universal use. Due to its miniature size, the lock can be used to restrict access to:
Luggage lockers, built-in cabinets, drawers for storage of documents, etc.
Refrigerated cabinets, chests, cigarette cabinets and other retail space equipment
Cabinets for storage of medicines and chemicals
ATMs, electronic terminals, slot-machine and vending machines
Electrical cabinets and control cabinets, process equipment
Elevators, gateways, etc.
Description
Serially produced lock of silver color with mounting holes in the body. Other set of latch - available upon request.
When the supply voltage is applied by an electromagnetic field, the anchor is drawn into the lock.
Lock connection options

(power voltage can be applied to the lock by a switch, intercom, controller, etc.)
For operation, the lock requires a power supply unit and an ACS controller.
To open the lock, the ACS controller must supply the supply voltage to the lock for a time not exceeding that specified in the technical specifications.
Package contents:
Electromechanical lock, 1 PC.
Designation of the lock model:
Promix-SM490.XY-ZZ, where:
X - lock version:

1 - normally closed;

Y - nominal supply voltage:

0 - 12 V,
1 - 24 V;

ZZ - version

versions (see Technical specifications)
* customized manufacturing
Technical characteristics
Retraction force: only for free movement of the armature
Color: silver. Various colors are available upon request.
Исполнения:
Version

Operating position

DC supply voltage, V

Input current, A

Ambient temperature Tamb, °C,

Pulse duration

of supply voltage Ton, sec

Interval between pulses of supply voltage, sec

Promix-SM490.10

↔ (horizontally)

↕ (vertically)

10÷14

0,65

(at 12V)

от -40 to +35

0,5÷60

6xTon (minimum)

от +35 to +50

10xTon (minimum)

Promix-SM490.10-01*

↔ (horizontally)

↕ (vertically with armature up)

11÷14

0,28

(at 12V)

-40 to +35

not standardized

+35 to +50

0,5÷120

0.5хTon (minimum)

Promix-SM490.10-02*

↔ (horizontally)

↕ (vertically with armature down)

11÷14

0,28

(at 12V)

-40 to +35

not standardized

+35 to +50

0,5÷120

0.5хTon (minimum)

Promix-SM490.11-01*

↔ (horizontally)

↕ (vertically with armature up)

22÷26

0,24

(at 24V)

-40 to +30

not standardized

+30 to +50

0,5÷120

0.5хTon (minimum)

Promix-SM490.11-02*

↔ (horizontally)

↕ (vertically with armature down)

22÷26

0,24

(at 24V)

-40 to +30

not standardized

+30 to +50

0,5÷120

0.5хTon (minimum)
*at request