PROMIX is an up-to-date Russian engineering and production center.
Promix company was founded in 2004. It specializes in design, testing and serial production of electro-controlled locking mechanisms and the electronic equipment for various purposes.
Until 2019 the equipment was produced under the brand name SHERIFF. In the beginning of 2019 the company went through rebranding.
Now all manufactured equipment is produced and supplied under the Promix brand.
Brand values
Professionalism and competence
We appreciate professionalism and competence, so our company employs only highly qualified, professional employees with appropriate education, scientific degrees, extensive experience in engineering, design, production activities.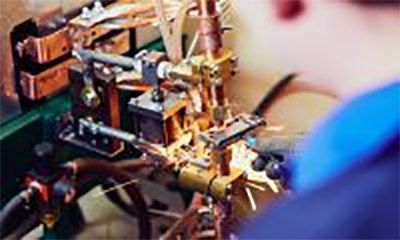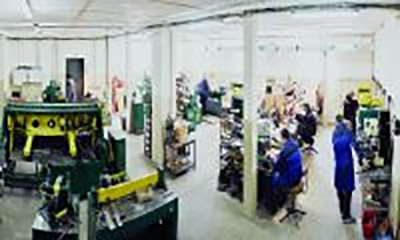 Science and new technologies
Open and trusting relationships are the basis of a long and mutually beneficial cooperation, both with customers and employees.
Safety and comfort
Safety and comfort are the most important foundations of life, any person always strives for them. We work every day to create engineering solutions that help make life safer and more comfortable.
Since 2004, PROMIX center has produced more than 1 million products at its own plant in Smolensk using domestic and imported raw materials and parts. Currently, our production capacity allows us to maintain the output at the level of up to 100,000 products per year.
In order to ensure the sales of the manufactured equipment and devices, the company develops and supports a dealer network. We work both with large federal trading houses, and with actively developing regional companies. We conclude long-term direct contracts with manufacturers of equipment.
The manufactured equipment is subject to mandatory testing and certification for compliance with GOST, Customs Union standards as well as CE.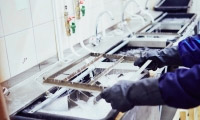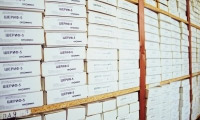 The R'n'D department of the company constantly designs and develops new products and opens new areas of activity. According to the Statements of Works of the customers, Promix Engineering and Production Center carries out the following works:
Design development and making a prototype
Pilot production and product testing
Certification
Preparation of documentation for serial production
In accordance with orders of customers, the following works can be carried out:
Design of electromechanical and radio-electronic devices in accordance with the technical requirements of the customer
Production, programming and tuning of radio-electronic devices
Manufacture of electromechanical and electromagnetic devices and mechanisms
Installation and connection of manufactured devices
Production of parts according to drawings of various degree of design complexity
Metal machining (turning and milling, stamping)
Plastic injection molding
Assembly works (fixing, basing, installation, disassembly)
Locksmith works (bending, stripping, prick-punching, cutting, rolling out, drilling)
Polymer powder coating of metals
Spot contact and electric arc welding
Oxidation and electroplating of metals
Our mission: To be a reliable and technology-intensive partner, to create innovative engineering solutions for safety and convenience.
News
New Official Distributor in UK!!!
17.12.2021

We are thrilled to introduce our new Official Distributor in United Kingdom - Electric Locking Systems LTD!!!
Happy to be presented on the UK market and bring Promix products to british customers.

 https:/www.electriclock.net/ 

 +44.1202.94.1050

 sales@electriclock.co.uk
New patent has been obtained!
17.11.2021
Happy to announce that our company got approval of the new patent for electromechanical locking of the battery compartment of electric scooter.
All news