Promix-SM305
Electromechanical rim lock for plastic doors and windows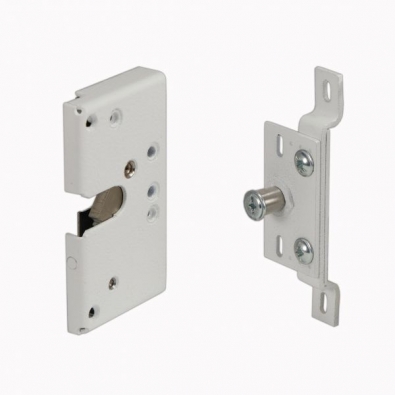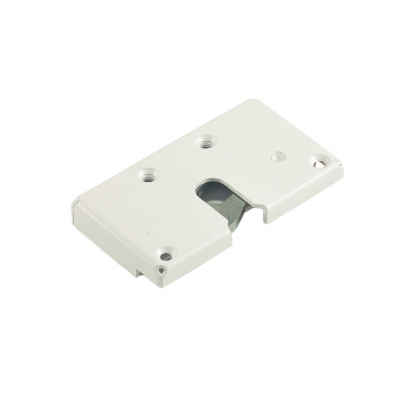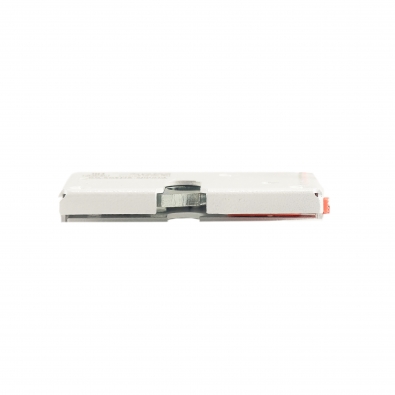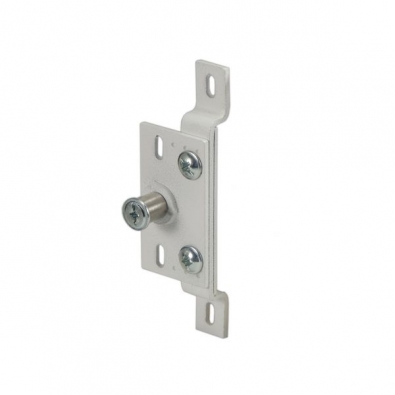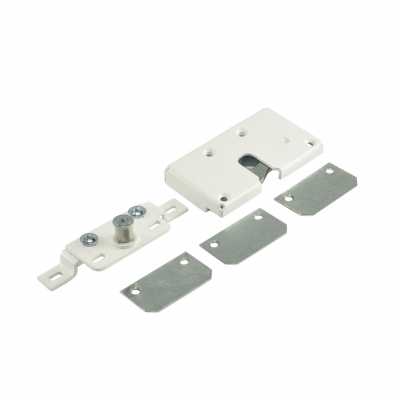 Extremely simple installation
Should be installed near the handle to eliminate the distortion of the plastic door during operation
Suitable for most plastic doors manufactured in Russia
Two operation modes: normally open or normally closed
Description
"Promix-SM305" is the new name of the "Sheriff-5" series of locks.
Promix-SM305 electromechanical lock is designed for locking swing plastic doors and windows, with the possibility of their remote opening with the help of controllers of access control system, audio and video intercoms, keypads. The design provides for emergency manual opening of the lock (see the Operating Manual).
Normal operation of the lock is designed for a gap between the frame and the door in the range of 10 to 15 mm.
The lock outer body and the strike plate of the deadbolt have special standard shape and are suitable for most plastic profiles produced in Russia. This allows to minimize carpentry.
The design provides adjustment of the deadbolt in the horizontal and vertical planes. Adjusting shims are used to correct the deadbolt position depending on the gap between the door frame and the door.
The lock can be installed on street doors provided that most of the winter time the supply voltage is applied to the lock.
When the door is closed, the deadbolt enters the lock and is locked with a hook-grip. There is a possibility of emergency opening of the lock - for this purpose, it is necessary to move the lever in the opposite direction:
Lock connection options

(power voltage can be applied to the lock by a switch, intercom, controller, etc.)
ATTENTION!
Manufacturers of doors or windows can fail to comply with the requirements of manufacturers of plastic profile and hardware as to gaps!
Before installation of the lock, make sure that the gap between the doorframe and the door is 10-15 mm.
In Russia, plastic profiles and doors of various configurations are used. Before buying the lock, please make sure that the lock will fit the intended installation location (see drawings and documentation).
Examples of installation of Promix-SM305 lock on plastic profiles:
If you noticed a mistake in the description or you have a proposal as to the lock installation option, please, write to: mail@promix-center.ru
Designation of the lock model:
Promix-SM305.XY, where:
X - lock version:

0 - normally open,
1 - normally closed;

Y - nominal supply voltage:

0 - 12 V
The modifications of locks available for order are shown in the table (see colors above):
Promix-SM305.00

Normally open (opens when supply voltage is removed),
supply voltage 12V

Promix-SM305.10

Normally closed (opens when supply voltage is applied),
supply voltage 12V
Technical characteristics
Power supply voltage: DC 11-14V
Input current (at DC 12V): 100 мА
Holding force: at least 300 kg
Acceptable gap between the doorframe and the door: 10÷15mm

Operating temperature range: -40...+50 0C
Body material: steel painted with polyester powder enamel
Color: white
Operation mode: normally open, normally closed
Photos and videos