Promix-SM325
Electromechanical lock with pusher and sensors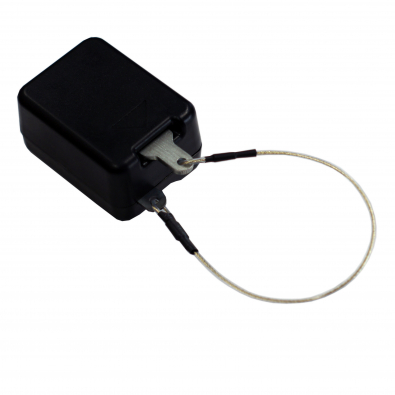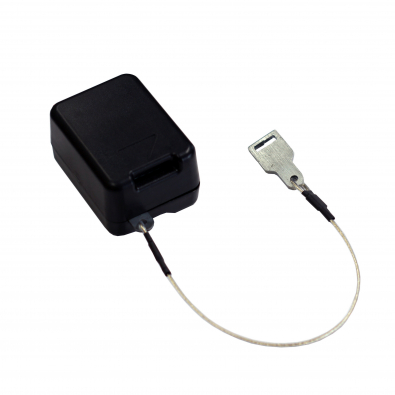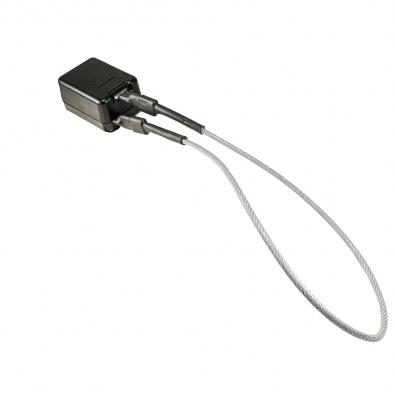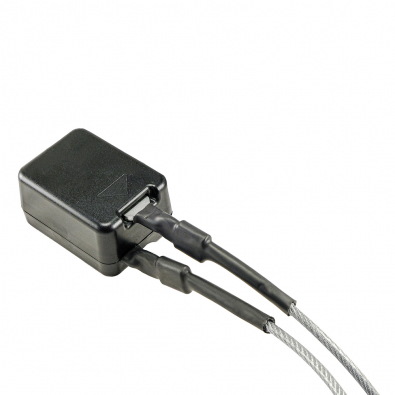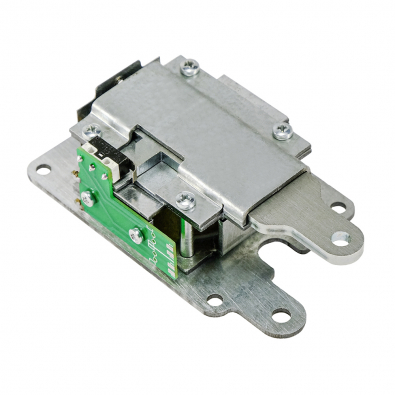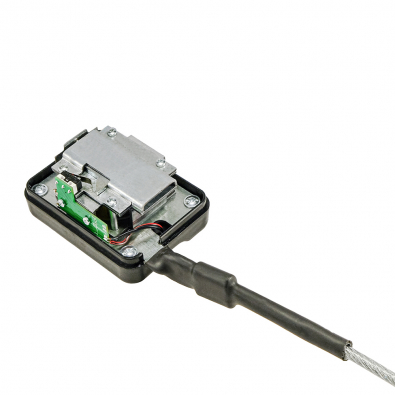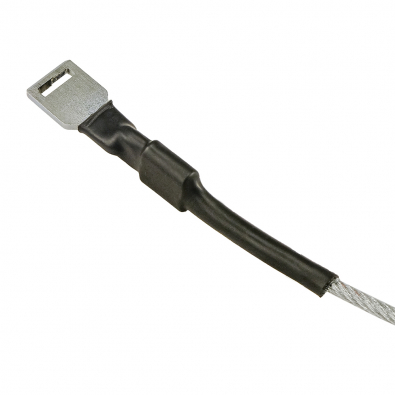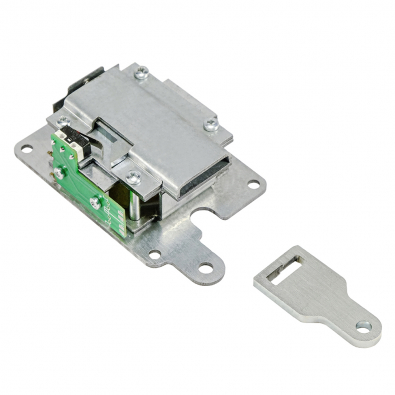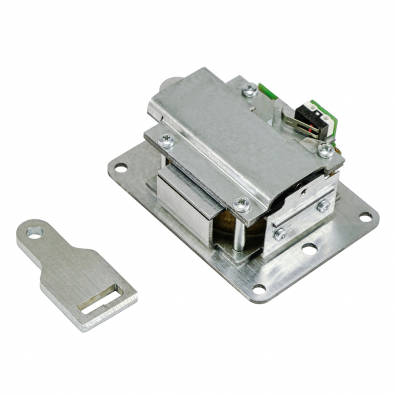 For Kicksharing (electric scooters and bicycles rental). Allow to secure scooter at a parking slot.
Description
The lock is installed and attached to the scooter and fastened to various static objects by flexible steel deadbolt (6mm) to prevent theft of a scooter or bicycle.
The lock is used to fix a scooter or bicycle to a fence, tree, road pole, etc. When the power supply voltage is applied to the lock, the cable "shoots" out of the lock and the person immediately sees that the lock is open. This allows to move freely and leave a scooter in different places, securely buckling it and not fearing for its loss. This solution also allows the owner of a scooter rental business to securely fix scooters in a parking space.
Operation of the lock Promix-SM325 when the supply voltage is applied
Built-in lock status sensor shows whether the flexible deadbolt is fixed in the lock or not.
Code name structure of the lock:
Promix-SM325.XY.Z, where:
X - lock execution:

1 - Normally Closed/Fail Secure;

Y - rated power supply voltage:

0 - 12 V,
1 - 24 V;

Z - availability of built-in sensors:

2 - lock status sensor.
The lock modifications available for order are shown in the table:
Lock model
Description
Promix-SM325.10.2

Normally closed/Fail Secure (opens by applying voltage),

supply voltage 12 V, built-in lock status sensor

Promix-SM325.11.2

Normally closed/Fail secure (opens by applying voltage),

supply voltage 24 V, built-in lock status sensor
Technical characteristics
Holding force not less then: 500kg;
Direct current supply voltage UDC, V: 12/24
Power supply voltage pulse duration, sec: 1-10
Interval between supply voltage pulses, sec: 15
Current consumption, not more than A: 0,2
Maximum switching current of the sensor, А: 0,5
Maximum switching voltage of the sensor, V: 36
Flex deadbolt length, мм: 1500
Diameter of the steel core of the deadbolt, мм: 6
News
New Official Distributor in UK!!!
17.12.2021

We are thrilled to introduce our new Official Distributor in United Kingdom - Electric Locking Systems LTD!!!
Happy to be presented on the UK market and bring Promix products to british customers.

 https:/www.electriclock.net/ 

 +44.1202.94.1050

 sales@electriclock.co.uk
New patent has been obtained!
17.11.2021
Happy to announce that our company got approval of the new patent for electromechanical locking of the battery compartment of electric scooter.
All news