Promix-SM104
Electromechanical lock with pusher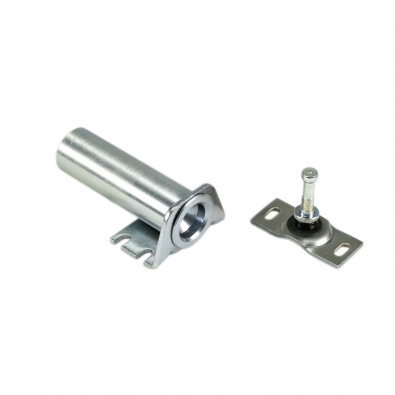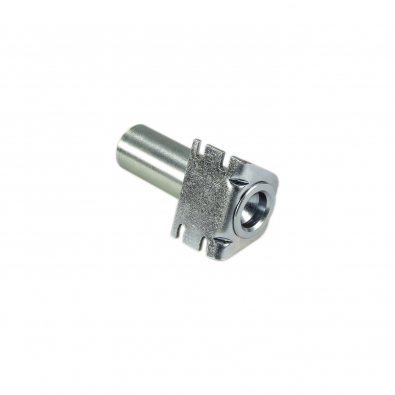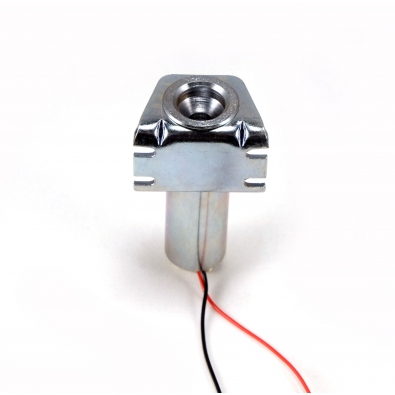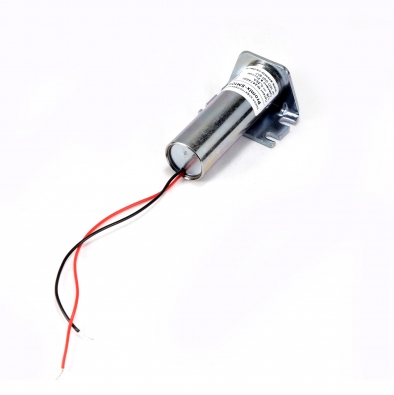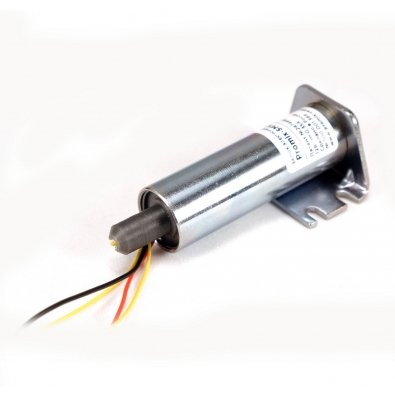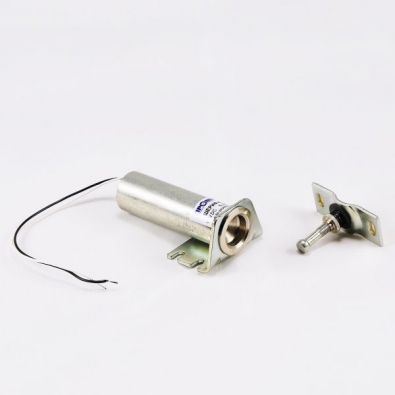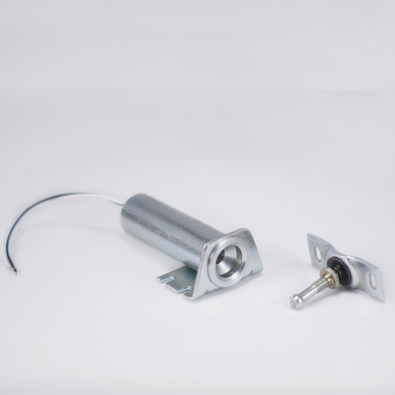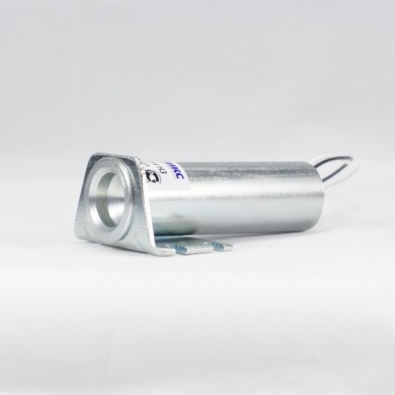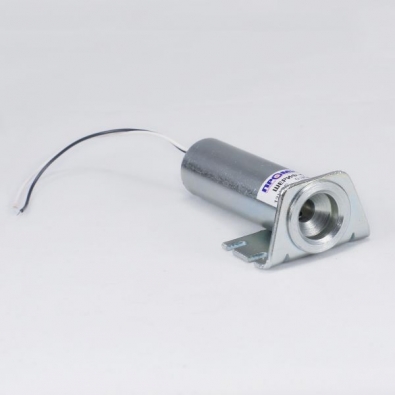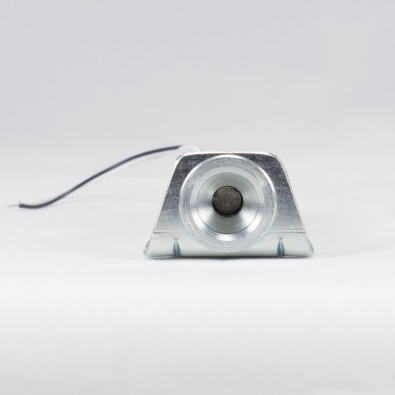 Electromechanical lock, which:
pushes ("outshoots") the deadbolt when opening, which leads to "opening" of the door;
works even when an external opening force is applied to it (e.g. pulling the door handle)
Description
"Promix-SM104" is the new name of the "Sheriff-4" series of locks.
The lock is designed for installation in luggage lockers, built-in cabinets, lockers in locker rooms, drawers for storage of documents, fire hose cabinet, etc.
It is possible to use the lock to keep the doors open/closed.
The lock allows not to install the handle on the door, because when you open the lock, the door "opens" itself (see video).
Unique balance between the dimensions, holding force and input current.
Automatic adjustment of the deadbolt in case of inaccurate installation or sagging of the door
Designation of the lock model:
Promix-SM104.XY.Z, where:
X - lock version:

1 - normally closed;

Y - nominal supply voltage:

0 - 12 V,
1 - 24 V;

Z - availability of built-in sensors:

0 (n/a) - no sensors,
1 - door position sensors.
The modifications of locks available for order are shown in the table:
Модель замка
Описание
Promix-SM104.10

Normally closed (opens when supply voltage is applied),

supply voltage 12V

Promix-SM104.11

Normally closed (opens when supply voltage is applied),

supply voltage 24V

Promix-SM104.10.1

Normally closed (opens when supply voltage is applied),

supply voltage 12V, built-in door position sensor
Technical characteristics
Normally closed
Overall dimensions (diameter x length), mm: 20 х 67
Deadbolt holding force, kg, at least: 300
Weight, g: 115
Supply voltage (DC), V: 12/24

Input current: 0,35/0,22A
Pulse duration to open the lock, sec: 0.5-3 (not standardized)
Interval between pulses of supply voltage, sec, at least: 15 (not standardized)
Initial static force of door opening, kg: 0.7
Lock and deadbolt coating: H9, C6Hr
Lock connection options

(power voltage can be applied to the lock by a switch, intercom, controller, etc.)
Normally closed locks are unlocked by applying the supply voltage. For operation, the lock requires a power supply unit and an ACS controller.
To open the lock, the ACS controller must supply the supply voltage to the lock for a time not exceeding that specified in the technical specifications.
Photos and videos
Principle of operation of the lock
News
We are on "Wer Liefert Was"
03.03.2021
Good news for our German-speaking clients. You can also find us on the leading B2B market place "Wer Liefert Was" as qualified business partner!
12.02.2021
Great news for our European customers!!! The original electro-mechanical locks "Promix" you can now order directly from the warehouse of our Estonian distributor in Tallinn. Smart Security LLC, +372-66-11-774, info@smartsecurity.ee
Our company has succesfully registered the business account on EUROPAGES
27.01.2021
Dear friends, we are thrilled to announce that our company - Engineering and Production center "PROMIX" has succesfully registered the business account on the leading European e-commerce B2B platform EUROPAGES. Please feel free to visit!
All news